What's Up in Downtown: Here's What's New
in
Information, Businesses, & Events
---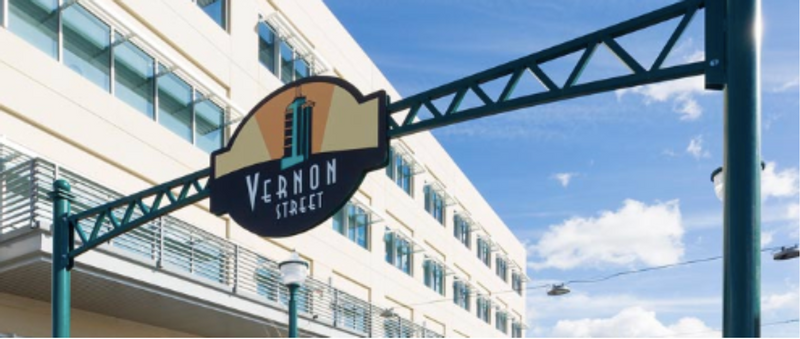 Downtown Roseville is definitely blooming this spring, as several new businesses are adding to the mix of everything the district has to offer. From grand openings to new ways to work, check out what's up in downtown right now.
School of Rock (Opening this spring):
228 Vernon Street
Get ready to Rock Downtown Roseville! Welcome to the most revolutionary music education school in the world...where experienced musicians are devoted to helping students fulfill their musical dreams. From singing to drums and guitar, instructors inspire and teach students to perform live at local venues. School of Rock Roseville combines one-on-one lessons with group band practices. Find our more here, and follow them on Facebook for more information on their grand opening and programs.  
Terra Cottage (Now Open):
426 Vernon Street
This is the vintage co-op shop you've been looking for! Featuring a vast selection of handmade new home decor, gifts, accessories, apparel, furniture and plants from 20 local vendors...it's also home to Sage and Leaves Hair Salon. Terra Cottage also features many "Meet the Maker" and pop-up events...great opportunities to meet and connect with local artisans. Be sure to follow them on Facebook for updates on all their unique products and events.
The Studio Coworking (Now Open):
224 Vernon Street
There's a whole new way to work in Downtown Roseville thanks to The Studio Coworking space. Are you a free-lancer or someone who works remotely? This shared, community-driven workspace is designed for location-independent workers who still would like to be part of a growing, active network of like-minded entrepreneurs, creatives and freelancers. Oh and the free wi-fi and coffee, office necessities, and networking events all located steps from food, happy hours and more are all benefits of becoming a member. Join for a day, rent a desk or a private office for as long as you'd like, or hold your event in the large community room overlooking Vernon Street. Be sure to like The Studio on Facebook for updated event information.
Audacity (Opening Summer 2019):
230 Vernon Street 
Looking for one-of-a-kind furniture, art, home accessories and decor then you'll love the high-quality, craftsman-made furniture from decades past, that is hand-restored with a modern twist. "I want everyone who purchases one of my pieces for their home or office to know that its old bones had a story before, to feel that story as part of their family, and that somewhere down the line there is a story yet to be born. Everything we sell at Audacity should matter and bring joy." Follow them on Facebook for the latest updates on the opening and products.
Goose Port Public House (Now Open):
316 Vernon Street  
Located on the bottom floor of one of downtown's newest buildings, Goose Port Public House features local craft beers, cocktails, food and a great place to watch the game. Indoor and patio seating make for a great place to hang with friends and family.  
Root of Happiness (Coming Soon):
228 Vernon Street
Get ready to celebrate 3,000 years of culture and tradition in the heart of our historic downtown district. Root of Happiness is a Kava Bar that is dedicated to providing customers with a superior kava experience...from decor and ambiance to beverages...they strive for excellence and authenticity on every level. Root of Happiness is a refreshing alternative to your current social scene (think of it as a non-alcoholic, healthy happy hour), and promises to create the opportunity to meet a new community of people in a positive environment. Read more about Kava Kava, what it is, the health benefits, how it's sourced, sustainability, science, and sourcing behind it here.
Bounty Hunters Cafe (Now Serving Lunch):
406 Vernon Street
While they've been open and serving killer coffee and fresh mini-donuts for several months, our newest cafe in the district is now open for lunch M-F and on Saturdays from 8:00 am -1:00 pm! You won't want to miss Bounty Hunters "to die for" Tri-Tip and Ribs served every Tuesday and Thursday for lunch...grilled to perfection and served al-a-carte or as a box lunch with a side and beverage. They also serve breakfast, beef stew, soups, and salads all week long from 7:30 am- 3:00 pm. Oh and make sure to try the "Most Wanted Burger" served with fries or tots.