Event Season Has Returned to Downtown Roseville: Get Ready for a Full Summer of Fun!
in
Information, Businesses, & Events
---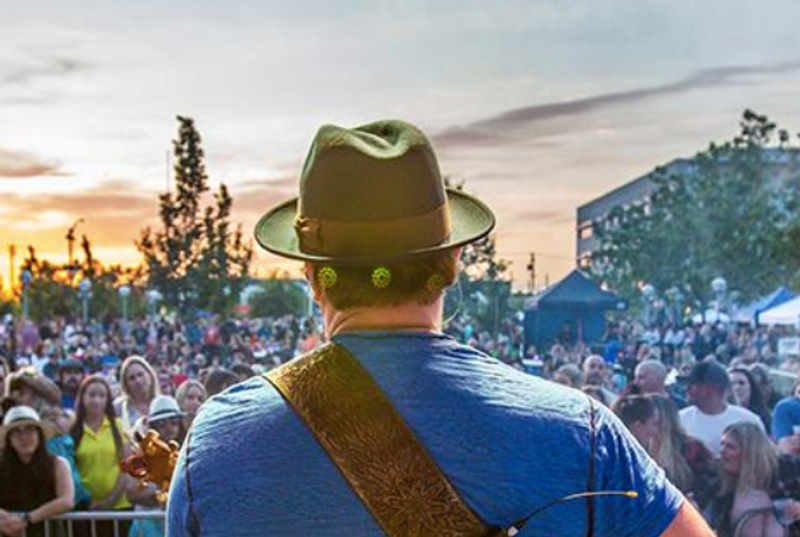 Are you as excited as we are to welcome all the events back to Downtown Roseville?! All your favorites are back...Downtown Tuesday Nights, Summer Concert Series, and the Jazz Festival, plus a few smaller events from some of your favorite businesses. So mark your calendars and join us in Downtown Roseville for all the fun!
Mother's Day Champagne Brunch: Sunday, May 12th; 9:00am - 3:00pm
Treat mom to an All-You-Can-Eat Mothers' Day Champagne Brunch in the beautiful Randy Peters Catering & Event Center Rose Room. Mom will love the amazing menu full of sweet and savory options, the unique setting ,and of course champagne! And did we mention kids eat free? Event details and tickets available here.  
Mural Crawl & Wrap Party: Saturday, May 18th; 4:00 - 7:00pm
If you haven't seen the five new murals in Downtown Roseville yet, this is your perfect chance. A twist on the classic Art Walk, The Mural Crawl is hosted by Blue Line Arts, and is a public art tour and pub crawl all in one! Crawl multiple Downtown pubs including The Monk's Cellar, Goose Port, The West House and Shady Coffee + Tea, all who are featuring  exclusive drink specials while getting a lively tour of the creative new art that is part of the Roseville Mural Project. Prizes, swag, food and drink specials, and an after party too! Event details and tickets available here.
School of Rock Grand Opening: Friday, May 24th; 4:30 - 8:00 pm
Are you ready to rock Roseville? School of Rock is celebrating the opening of its second location with a fun evening of events. This free event features a guitar smashing ceremony, live music, free tacos and refreshments, swag, prizes and a special grand opening discount offer. And the celebration doesn't stop there, on Saturday the 25th from 11:00am - 2:00 pm, they are hosting an open house event where you can meet the instructors, tour the school, and see a rehearsal live. Learn more about both events here.
Roseville Jazz Festival: May 25th & 26th; 10:00am - 8:00 pm  
For the second straight year, The Roseville Jazz Festival brings a weekend of world-class jazz to Downtown Roseville. And don't miss a special-ticketed after-hours jam session will take place on Saturday night until 11pm. The music lineup includes headliners including The Stan Kenton Legacy Orchestra directed by Mike Vax; legendary vocal group, The Four Freshmen; and pianist Tamir Hendelman (performs with Barbra Streisand, Clayton-Hamilton Orchestra) to name just a few. Many more artists and bands will perform in multiple venues on Vernon Street, and a free outdoor venue will feature youth bands, including the Woodcreek High School Jazz Band, and the award-winning Folsom High School Jazz Band. Tickets and more information available online at RosevilleJazzFest.com.
Shakespeare in the Park: Saturday, June 1st; 7:30 - 10:00pm
Free and family friendly, TNT's upbeat staging of Shakespeare's As You Like It is set in 1930's NYC, at the height of Hoovervilles and the Lindy Hop craze. Shakespeare's original language is preserved capturing the eloquence and timelessness of the Bard while inserting some unexpected fun. This fresh adaptation of a timeless tale is entertaining for all ages. The show begins at 7:30 pm, but we recommend arriving early to get a spot and eat dinner in Downtown Roseville. Please bring low backed chairs or blankets for the performance in Vernon Street Town Square. For more information, and to RSVP, click here. 

Downtown Tuesday Nights: Every Tuesday from June 4th-July 30th; 5:30-9:00pm
Is there really any better way to spend a summer Tuesday night? Downtown Tuesday Nights is back and better than ever with all your favorites including vendors, car shows, food, kids zone, beer and wine, live entertainment, concerts in Vernon Street Square, and so much more! The music series in Vernon Street Town Square kicks off on June 4th 80s style with fan favorite Wonder Bread 5. For all the information on this free to attend event click here.
These are just a few of the big events coming up in Downtown Roseville in the next few months. To follow everything going on at all our businesses and in Vernon Street Town Square, visit www.godowntownroseville.com/. Be sure to also follow us on Facebook, Instagram, and Twitter, and sign up for our monthly e-newsletter for all the current business and event updates all year long.