4 Amazing Things To Do in Downtown Roseville Over Father's Day Weekend
in
Information, Businesses, & Events
---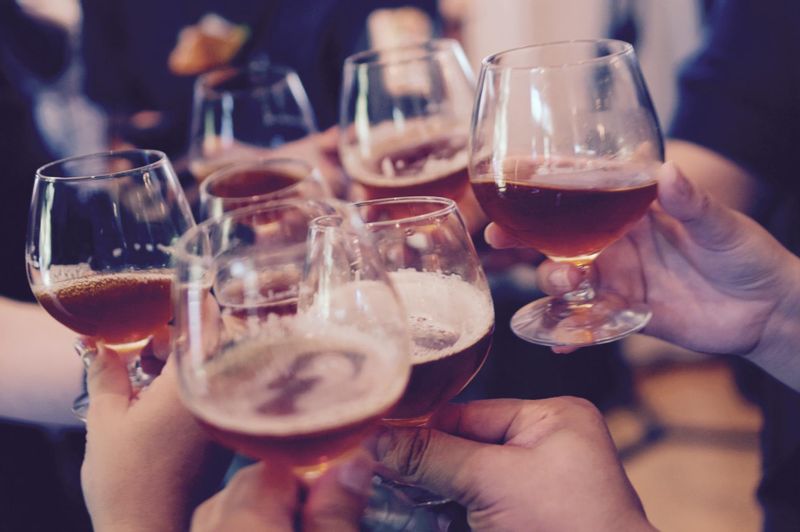 If you've got yourself a pretty rad dad then you know his favorite way to enjoy the day would be spending time with you. While there are many ways to celebrate dad this Father's Day, why not consider planning a special activity together that shows him how much you appreciate all he does. With beer, live entertainment, food, unique gifts and more, consider heading to Downtown Roseville and make this the best Father's Day weekend yet.
Have a Beer
Nothing says dad like an ice cold beer. Did you know Vernon Street is home to the only brewery in Roseville? The Monk's Cellar is a homegrown Belgium style brewery and restaurant serving artisanal beer and creative seasonal food. Plus there's an outdoor patio perfect for hanging out with dad and sipping a few favorite beers. You might say they even have what every dad wants for Father's Day...½ off beer for dads, brunch starting at 10 am, and a BBQ ribs and sliders special from 2 pm - close. Don't forget to make a reservation!
Shop Together
Ok, bet you weren't expecting this one for dad, but there are many locally-owned shops in Downtown Roseville that he will enjoy. For the vinyl loving dad, have a great time hunting for his favorite album or rock t-shirt at Hi-Tones Record Store, or spend some time walking through Sparrow 5 and find that one-of-a-kind (and maybe a little quirky) hand-crafted gift. And don't forget to check out Vernon Street's newest shop Audacity...featuring unique furniture and art. Maybe surprise dad with a special gift you pick out together.
Check Out Live Music and Art
If dad loves music or art, then Downtown Roseville is the place to be this Saturday night. Kick-off celebrating Father's Day early with some live music in Vernon Street Town Square. The June 15th Concert on the Square features Two Step, a Dave Matthews Band Tribute. Gates open at 6:30 pm and the FREE show starts at 7:30pm. There's also a beer garden and tasty food truck grub, and if you really want to treat dad, rent a private cabana for just $35. Don't forget to grab a bite to eat before the concert at Goose Port. It's right across the street, has 20 beers on tap and features tasty appetizers that are the perfect start to a fun live concert.
If dad loves art, consider taking him on the Blue Line Arts 3rd Saturday Art Walk. Open from 4-8 pm, the Art Walk begins at Blue Line Arts with their new exhibit "The Rock Show," and features artist lectures, live performances from The School of Rock, art activities, light appetizers, beer, wine, and a signature cocktail. Then continue the fun as you stroll down Vernon Street and view other local artists and their works displayed in businesses in Downtown Roseville.
Enjoy Dinner
Father's Day is best celebrated with amazing food and family, and sometimes a nice relaxing dinner is the best way to treat dad. Vernon Street is home to several restaurants and bars, many of which have outdoor seating that make for a special setting to celebrate Father's Day.
Remember parking is easy and free in Downtown Roseville! And to stay connected to everything going on in the district, visit www.godowntownroseville.com/. Be sure to also follow us on Facebook, Instagram, and Twitter, and sign up for our monthly e-newsletter for all the current business and event updates all year long.