Roseville Allows Expanded Outdoor Dining
---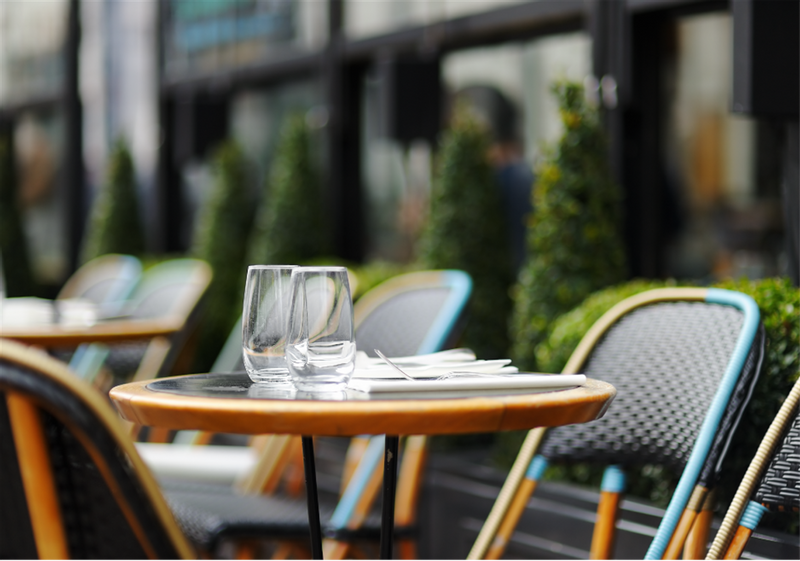 In an effort to support local restaurants and help safely increase occupancy, the City of Roseville issued an executive order on Wednesday, May 27 allowing the temporary addition or expansion of outdoor dining areas.

"With restaurants reopening, it's important they have all the tools available to safely serve more customers," said Economic Development Director Laura Matteoli.

Restaurants interested in adding new outdoor dining spaces or expanding their existing space within the public right-of-way can apply for an Encroachment Permit with a layout plan for accommodating customers and meeting social distancing guidelines.

Businesses seeking increased outdoor dining opportunities within privately owned property can do so without a City permit, as long as they abide by the requirements of the program and have the property owner's permission.

Conditions for the program include, but are not limited to, the following:

Dining areas cannot block vehicle or pedestrian traffic or impede ADA access.
Temporary fencing, not exceeding three feet in height, must be placed around the area.
Dining tables must be placed to allow six-feet of social distancing between groups of customers and comply with all required health orders and guidance.
Hours of operation for outdoor uses cannot exceed the restaurants normal hours of operation.
Businesses and outdoor seating areas must comply with all local, State, and Federal laws, including the City's noise ordinance.
Temporary signage can be used to designate the use of public property for outdoor dining.
Restaurants must comply with all applicable laws and regulations pertaining to outdoor dining (including but not limited to sale and consumption of alcoholic beverages and food service) under this provision.

This expanded outdoor dining opportunity is available for restaurants only while the City of Roseville's determination of local emergency is in effect. Businesses that use public property under this permitting program must return the property to its original condition upon conclusion of their use.


View the full Executive Order.

Apply for an Encroachment Permit online at permitsonline.roseville.ca.us.
Application
Permit Process
Document Submittal Checklist

Find additional resources for Roseville businesses, by visiting roseville.ca.us/BusinessHelp.