Bring in the New at Downtown Roseville
in
Information, Businesses, & Events
---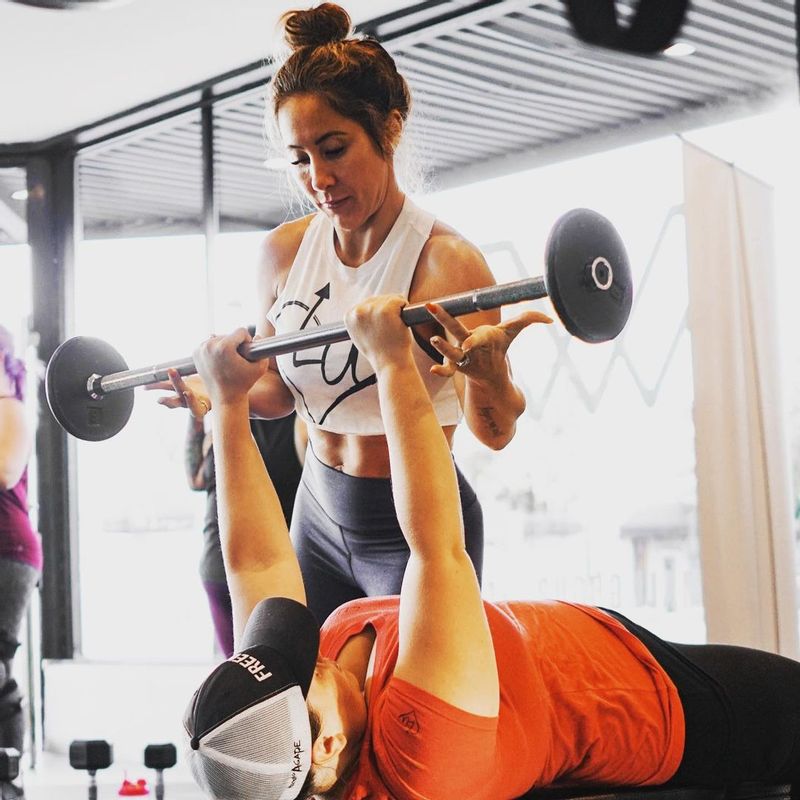 January marks the beginning of a new year. With the new year come new ideas, new goals, and new hopes. Did you know that you can check off many of your new year's resolutions here at Downtown Roseville? We've put together a list of ideas so you can start the year fresh!  


KEEP FIT & STAY MOTIVATED 


Winks Fitness & Wellness Studio | 501 Vernon Street  
A popular goal for many people is to get back into shape and focus on health. Winks Fitness can help with that and more! Winks Fitness not only focuses on transforming bodies physically, but also encourages strong minds and discipline through mentorship.  

RELAX & DE-STRESS 


Unwind in Peace | 534 Oak Street 
Don't let stress ruin the days to come. Get a relaxing massage by professional massage therapist, Jamie, to set your mind free of worries.  


Body & Soul Therapies | 237 Vernon Street 
Kim has over 25 years of experience assisting clients with healing practices which include energy treatments, massage, and self-care for the mind, body, and spirit.  


East West Acupuncture | 534 Oak Street 
Chances are, you haven't tried acupuncture before. However, this Chinese medicine technique has been practiced in China for hundreds, perhaps thousands of years. It involves sticking very thin needles at pressure points within the body to release tension and pain. When done by a professional, clients feel little to no pain, but instead feel relaxed and energized. 


SEE ALL OUR HEALTH & WELLNESS SERVICES >> 


NEW LOOK FOR YOU 


JilliBreez Salon & Spa | 415 Oak Street 
Located inside a cozy building, you'll feel right at home when you walk into this salon that offers both hair and skin services. Experiment with a completely new color and cut. Soothe skin with an oxygen facial mask or treat more serious skin damage with a chemical peel.  


The Studio Salon | 634 Vernon Street  
Specializing in hair services, The Studio Salon works to enhance the beauty you already have. They offer cut, color, style, and a variety of treatments to nourish and beautify your hair.  


Vernon Spa & Nails | 227 Vernon Street 
Top off your new look with gorgeous nails and eyelash extensions! 
SEE ALL OUR BEAUTY SERVICES >> 
NEW LOOK FOR YOUR HOME 


Tami Teel Designs | 224 Vernon Street #203 
Welcome yourself to new surroundings by working with an interior designer to turn your home from drab to fab. Tami's expertise and charismatic personality will bring your ideas to life.   


Noel Flynn Frame Factory & Gallery | 225 Vernon Street  
Adorn your walls with new art. Frame new masterpieces and family photos and display them with pride! Noel Flynn has endless frame choices to match the style of your home.  


Terra Cottage Collective | 426 Vernon Street 
Offering both seasonal and timeless home décor pieces, Terra Cottage will delight those with refined tastes. Expect to find classy decor that's suitable for any room.  


Audacity | 230 Vernon Street  
For those who are more eclectic and bold, Audacity sells a variety of fun furniture and décor for the home. Don't be surprised to find a planter in the shape of a donkey head here!  
SEE ALL OUR ART & DESIGN SERVICES >> 
SET YOUR FINANCES STRAIGHT  


Carlson Tax | 510 Oak Street  
Let's face it, very few of us enjoy reviewing our finances and the process of doing our taxes. That's where professionals can help. Carlson Tax not only offers accounting services, but can also lend a hand as a financial advisor so you can manage your money wisely and be on track to financial freedom.  


All Cal Insurance Agency | 505 Vernon Street  
This agency offers many types of insurance policies including business property insurance and commercial auto insurance, but they specialize in insurance for non-profit organizations. They will help you take the confusion out of getting the protection your non-profit organization needs.  


SEE ALL OUR BUSINESS & FINANCIAL SERVICES >> 
Visit our full directory to see a full list of services and businesses in Downtown Roseville.  

Downtown Roseville enewsletter sign-up 
Photo credit: Winks Fitness Instagram