What's Happening in Downtown Roseville this Summer
in
Information, Businesses, & Events
---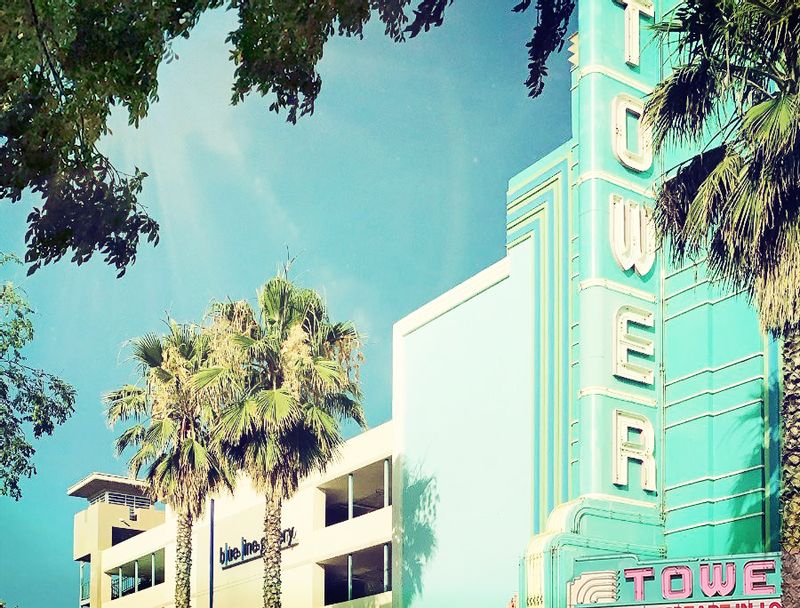 California is set to reopen at full capacity on June 15, just in time for the official start of summer on June 20! We know summer is about taking a break, having fun, and relishing everything life has to offer. So, we have some wonderful news! Downtown Roseville is reopening with many engaging experiences for you to enjoy. Let go of any stress from the past year and open your mind to a new season and a positive new beginning! Start by taking a look at what's happening in Downtown Roseville in Summer 2021!   
City of Roseville Events  
Food Truck Mania  
Every 3rd Thursday, June to September | 5 – 8 pm  
Vernon Street Town Square 
Indulge in amazing food in Vernon Street Town Square! This event will feature many types of cuisine. Finish your meal with a sweet dessert!  
Cost: Free to attend, only pay for the food you order. 
Friday Flicks 
Every 3rd Friday, May to August | Movie begins at sunset 
Vernon Street Town Square 
Bring your family and friends along and enjoy a movie in the great outdoors!  
Cost: Free to attend but attendees must pre-register by emailing [email protected]  
with their name, email address, and requested number of tickets (max 6 tickets per person). 
You will then receive an email confirmation. Tickets are limited. If tickets are sold out, you will be added to the waitlist.  
Concerts on the Square 
Every 3rd Saturday, June to September | 6:30 pm  
Vernon Street Town Square 
Concerts are returning! Listen to talented tribute bands perform songs from music's greatest legends such as Journey and The Eagles!  
Cost: Free to attend, pending additional information  
Fourth of July Celebration  
July 4th 
Fourth of July Parade | 9 am 
The parade begins at the intersection of Riverside/Vernon/Douglas, continues along Vernon Street past the Civic Center, turns right on Lincoln Street before turning right again onto Park Drive. Come early to grab a nice spot to sit and watch! 
 
Fourth of July at Royer Park | `10 am – 1 pm 
Enjoy live music, food, and fun after the parade! There will be various activities kids will love as well as food available for purchase.  
 
Fourth of July Fireworks | 9:15 pm  
Bring a blanket or chairs for the family and come celebrate Independence day @The Grounds with the 4th of July fireworks show. Gates open at 5pm. Seating at the grandstand in the All American Raceway is first come, first serve. Activities and games for the kids and concessions for the whole family.

Fireworks begin between 9:15 and 9:30pm. Parking is $10, cash only. No fee for entrance. No outside food or coolers. Sealed waters are okay.


Family Fest  
September 25th | 11 am to 2 pm
Vernon Street Town Square
Family Fest has returned! Check back for more information! 


Downtown Roseville Merchant Events 
Roseville Theatre Arts Academy | 241 Vernon Street 
RCAA has several in-person productions planned for the summer! 
 
T5 Broadway Bound: June 19 
This show will feature classic Broadway hits such as "Hairspray", "Hamilton", and "High School Musical" and will be performed by a talented local cast, ages 9 to 17.  
 
Lion King Jr.: June 25 – June 27  
 
Performers will tell the story of the iconic Disney lion, Simba, as he meets a fun group of jungle friends, grows into adulthood, and comes to terms with his duties as king.  
 
Urinetown: August 6 – August 14 
In this dystopian musical, a major water shortage has caused a 20-year drought that has led the government to ban private toilets. As a result, everyone must use public toilets. Watch as the hero of this tale defends the people and starts a revolution to freedom.  
Blue Line Arts | 405 Vernon Street #100 
Many in-person summer classes are available, especially for youth. Students can learn to paint in the "Paint Studio" class, sculpt in "Clay Studio", sew in "Sew Cool", and design in "Anime Design", just to name a few. Space is limited so register today! 
105 Noshery | 105 Vernon Street 
Live music continues at 105 Noshery! Check Facebook for their weekly lineup featuring music from a variety of genres. Some featured artists include Ken Koenig, Seth Kaminsky, and DD James.  
The Fig Tree Coffee | 222 Vernon Street 
The Fig Tree also has great live music and fun events going on! Visit their social media for event updates and live music posts. They often have jazz nights and performances by local musicians.  
A Part Café | 217 Vernon Street  
A Part Café is now open Monday-Friday from 11 am – 8 pm. They are also launching a new dinner menu that's set to debut in June as well as fully opening their dining area! Check their Facebook for updates! 
Goldfield Trading Post | 238 Vernon Street (Coming Soon)  
We've been anticipating the opening of this restaurant at their new Downtown Roseville location! Their projected opening time is now in June or July. This establishment, known for their crowd-pleasing shows, will guarantee no shortage of entertainment. We'll keep you posted on the opening! 
Goldfield Trading Post Website >> 
Check back on this page (or our events calendar) as we update with any additional events happening this summer!  
Downtown Roseville enewsletter sign-up