Lattes for Lady: Support the Placer SPCA
---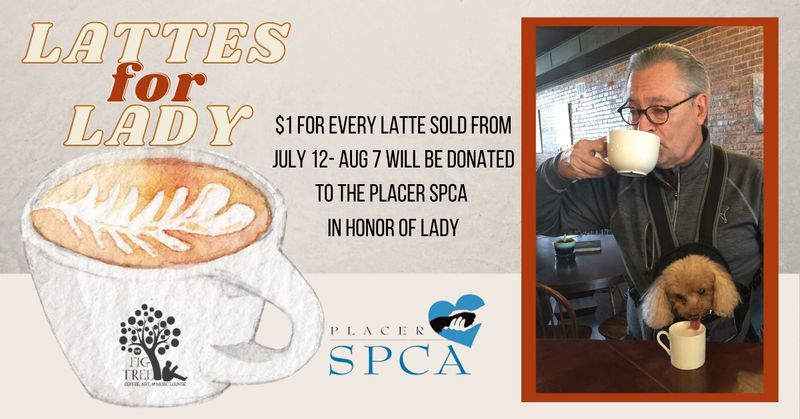 In honor of Lady, the precious little pup of Cochrane & Wagemann Funeral Home who has recently passed over the Rainbow Bridge, The Fig Tree will donate $1 for every latte sold from July 12th to August 7th to the Placer SPCA. 
Lady was a special dog who brought joy to all who knew her. She was frequently seen comforting people and bringing smiles to faces around Downtown and throughout Roseville. And she also loved her lattes. ♥
Don't delay, support other dogs and pets in need today (while you enjoy that delicious latte)!