Ways to Beat the Heat in Downtown Roseville
in
Information, Businesses, & Events
---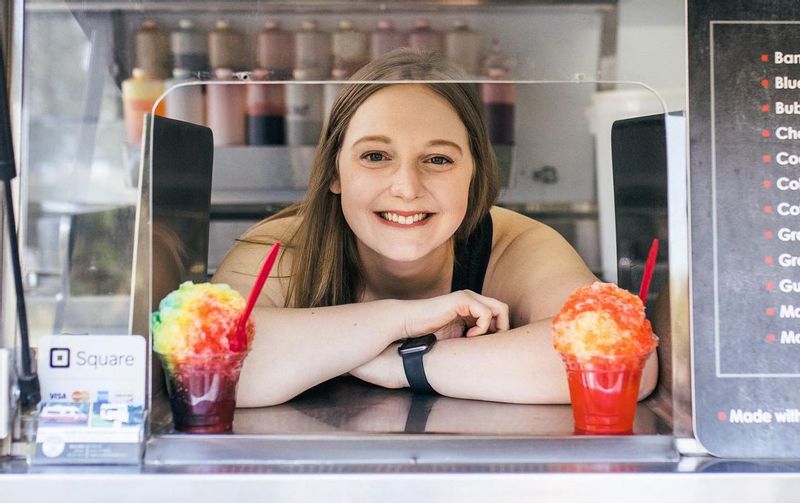 (Photo Above: Frozen in Time Shaved Ice is coming to Downtown on August 19th! // Frozen in Time Shaved Ice Instagram )


Summer is still very much with us and along with it comes blazing temperatures. But have no fear, you don't need to suffer! There are many things you can do in Downtown Roseville to thrive in the heat. Read on to discover a few cool ideas!  
Just for Kids 
The Vernon Street Town Square spray grounds are a family favorite. Kids will love splashing and dancing around in this fun water feature that's open for the rest of the season.  
Keep Cool at No Cost to You
When temperatures become extreme, there will be a designated cooling center open in Downtown. When the center opens, the exact location will be announced on the Parks & Rec Facebook page and on the City of Roseville's website.  


Make a Splash
In need of something to wear over your that cute swimsuit? Terra Cottage has a selection of rompers, skirts, and shorts that pull double duty and will look amazing as coverups!  
The Power of Botanicals
Did you know that plants have the natural ability to keep a room cooler and improve air quality? It's called plant air conditioning. Plants lose water through a natural process called transpiration. It is this water loss that causes purification of the air around the plants. If you want to give this a go, then head to Barlett Flowers & Gifts in Downtown Roseville! Despite the shop's name, they do not only sell flowers. They also sell leafy indoor house plants, which are said to be most effective at giving off this cooling effect.  

Cool Down from the Inside Out
Need something to quench your thirst? Cool off with a refreshing iced tea from Shady Coffee & Tea, The Fig Tree, or 105 Noshery! Also, give Monk's Cellar Summer Chillin' beer a try if you want to kick things up a notch. 

Our restaurants serve a selection of refreshing drinks and frozen desserts that will keep you coming back for more. Both A Part Café and Bounty Hunter Café scoop up delicious ice cream. Additionally, Frozen in Time Shaved Ice will be in Downtown for the upcoming Food Truck Mania on August 19th. 
Those who are more adventurous should try Root of Happiness' groovy kava drinks which promote a natural, relaxing effect on the body. The restaurant also serves tasty fruit smoothies for those who are not ready to take the plunge.  
Downtown Roseville enewsletter sign-up