Downtown Roseville Public Safety Commitment: Security Officers & Day Porters
in
Information, Businesses, & Events
---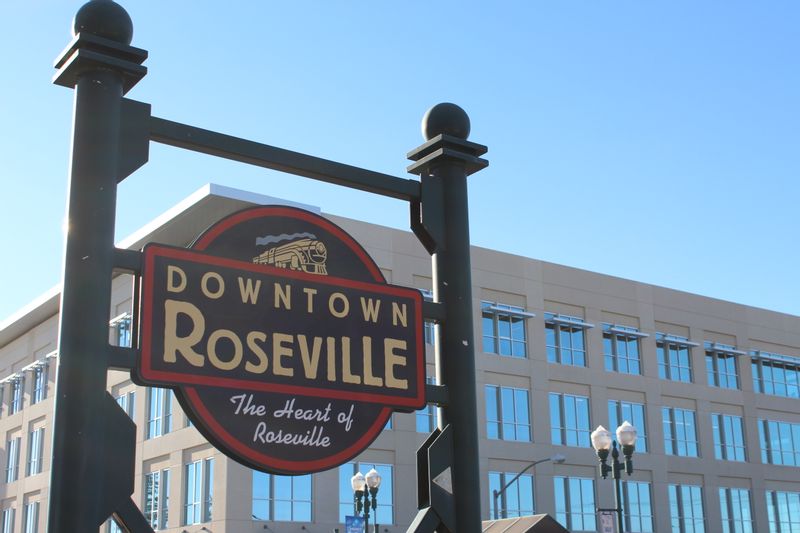 Downtown Roseville Partnership and City of Roseville have been at the forefront of keeping Downtown Roseville a safe place to visit. The entities responsible for safety include security officers, day porters, and police officers. We offer an introduction to the private security officers and day porters in part one of this two-part feature on Downtown Roseville safety measures.  

Private Security  
City of Roseville has hired private security officers to patrol the Downtown Roseville area. Since August 2019, Allied Universal Security Services has been providing their services to the Downtown Roseville area, including Old Town Roseville. The work done by these security officers compliments the work of the Roseville Police Department.  
Their services include: 
> Working through issues with the homeless population 
> Parking enforcement 
> Assisting with security at special events and city council meetings 
> Responding to issues such as loitering/trespassing, municipal code violations, and public intoxication 
> General monitoring of Downtown Roseville  


A major part of the day for a security officer is mitigating the quality of life issues in the area. However, when asked what the most rewarding thing about his job is, Michael Luna, a security guard who patrols Downtown Roseville, responded, "being able to help the unsheltered population and seeing them get jobs and housing." Security officers also provide resources to homeless individuals to help them get back on their feet.  
A bonus of contracting with private security officers instead of police officers is that, unlike police officers, private security officers focus on one area and will not be called for duty in other areas of the city. This ensures more effective monitoring and that issues are taken care of in the timeliest manner possible within Downtown Roseville.  
If you witness any disturbance, potential violation, or suspicious activity in Downtown Roseville, please contact Allied Universal's dispatch at (916) 426-5278.  
Day Porters 
The Gathering Inn (TGI) and Downtown Roseville Partnership (DRP) have been working together in a Day Porter program since 2016. This program uses funding from DRP to employ homeless guests of TGI to help monitor Downtown Roseville. The outcome is a safer, cleaner, and more inviting place to shop, dine, play, and work.  


Some of the duties of a day porter include: 


> Interacting with business owners, property owners, and residents 
> Engaging and providing information to visitors about Downtown's businesses, amenities, events, and attractions 
> Keeping public areas neat and clean 
> Maintaining a safe, positive, and healthy environment 
> Providing the homeless with information on where they can access services and helping them avoid issues with law enforcement  
> Directly interacting with law enforcement 
The program has been well-received by the public. One of the most memorable things on the job for Dexter Howell, a full-time day porter in the program, is helping a homeless family find The Gathering Inn and watching them get off the streets, utilizing The Gathering Inn's programs and services. Howell adds, "The Day Porter Program has been an essential part in the growth, safety, and cleanliness of the Downtown area and citizens have been happy to see us and they tell us so."  
Downtown Roseville Partnership is proud to be part of this collaboration with The Gathering Inn which provides homeless individuals with jobs while keeping our Downtown safe in the process. The Gathering Inn believes in uplifting homeless individuals by providing them with food and shelter, career opportunities, and assistance with getting into long-term housing. Their approach is to empower homeless individuals in hopes that they will one day become self-sufficient. TGI's mission is to end homelessness in the community.  

Downtown Roseville enewsletter sign-up