What's Happening in Downtown Roseville this Fall
in
Information, Businesses, & Events
---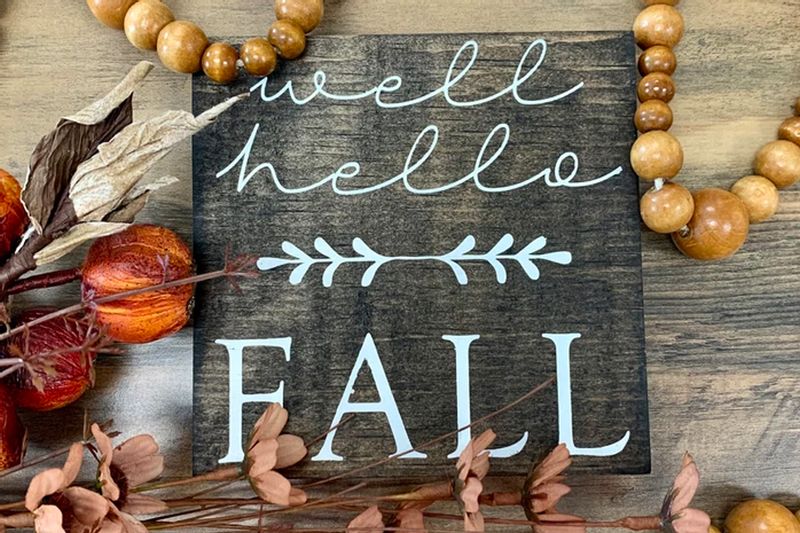 Since fall is already upon us, we thought it would be a good time to gather some recent highlights, keep you posted on what's new in Downtown, and suggest some events to look forward to in October and November!  
Highlights 


New Businesses  


Village General Store & Refillery (Now Open)  
500 Vernon Street | (916) 800-2474 
A general store has finally arrived in Downtown Roseville! They stock over 100 pantry essentials in bulk and sell household cleaning items. With a focus on sustainability and minimizing waste, they also offer refill stations for hair care, body care, and bath items. While you're shopping at the store, you can also drop off items to be recycled!  
Learn More About the Business >> 
Goldfield Trading Post (Opening Soon)  
238 Vernon Street  
 
Finishing touches are being made to this highly anticipated restaurant and bar. If you visit their social media, you will see that a lot of live music events are already being planned and promoted. Opening day is not far away. Follow their social media to be the first to know! 
Follow Goldfield on Facebook >> 
Upcoming Dates You Should Know About 
Family Fun Night and Drive-Thru Trick-or-Treat | October 28th 
For those of you who secured a free ticket to our Drive-Thru Trick-or-Treat, we'll see you there (hopefully in your costumes)! The event is full and we are unable to accommodate more vehicles, but the waitlist is currently open for those who wish to sign up.  
Other than trick-or-treating, School of Rock will also be performing at 4 pm on Vernon Street.  
Roseville Mural Project Scavenger Hunt Giveaway | November 12th - 26th  
Follow the Roseville Mural Project map, snap some photos of the 5 required murals with you, friends and family, or your pet in front of them, post to social media, and tag with #rosevillemuralproject #bluelinarts and be entered in a contest to win a prize! Click the link below for more information!  
Roseville Theater Arts Academy: Christmas Spectacular! | November 13th - 14th  
Join RTAA for a fun, festive dance performance celebrating Christmas. This show will feature familiar Christmas carols and a number of dances including jazz, tap, and theatrical dance.  
Roseville Theater Arts Academy: All Together Now! Champagne Gala | November 14th  
Dress up and spend a night at the theater with RTAA. Your ticket includes a glass of champagne (or sparkling cider) and a dessert buffet. The performance begins at 7:30 pm. 
Food Truck Mania | November 18th 
Come out to Vernon Street and savor local food from a variety of cuisine! Today will feature the following food trucks: Authentic Street Tacos, Bubble Cone, Hefty Gyros, Kado's Asian Grill, and The Fry Boys.  
Friday Flicks: Trolls World Tour | November 19th 
Grab a blanket and watch a free presentation of Trolls World Tour under the night sky. The movie will begin shortly after sunset.  
60th Annual Sylvia Besana Parade | November 20th  
Roseville's longest running tradition is back! Relax, sit back, and watch festive parade floats and performers come down Vernon Street to welcome the holiday season.  
Blue Line Arts Art Bazaar | November 19th - 20th  
While you're out here for the parade on the 20th, stop by Blue Line Arts and purchase unique art from talented local artists and artisans at this art bazaar. It's a wonderful time to shop for Christmas gifts for family and friends! 
World Kindness Day | November 13th, Thanksgiving | November 25th, and National Day of Giving | November 29th 
These days honor the importance of being kind to one another. Give and be grateful. There are so many ways to give and show kindness, but may we suggest donating to one of our non-profit organizations? 
See List of Non-Profit Organizations in Downtown Roseville >> 
Roseville Turkey Trot | November 25th (Thanksgiving Day) 
How fantastic that in-person races are back this year! Register now for the 5K or 10K run and celebrate Thanksgiving by being active and healthy (right before you gobble down that turkey!) 
Small Business Saturday | November 27th 
Don't forget to support your local small businesses on Black Friday weekend. This Christmas, give your family and friends hard-to-find and unique gifts from a Downtown Roseville boutique. Through these tough times, your support is more important than ever! 
See Downtown Roseville Business Directory >> 
Learn More About Small Business Saturday >> 
Downtown Roseville enewsletter sign-up 
Featured Image Credit: Terra Cottage Collective