Thank you, Wendy Gerig, for All Your Work with Downtown Roseville Partnership
---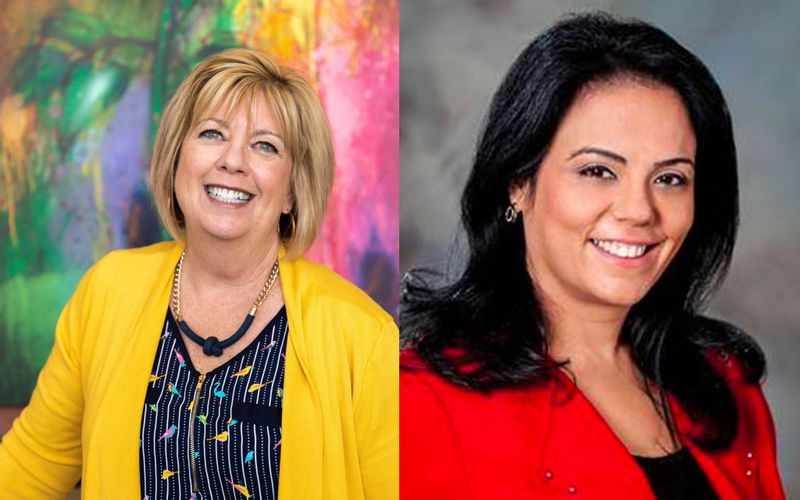 Wendy Gerig, CEO of the Roseville Chamber of Commerce, has recently announced her retirement, effective December 1, 2021, after 28 years of service in the organization. 


On behalf of Downtown Roseville Partnership, Board President Dave Piches would like to recognize Wendy's contributions to DRP and offer gratitude for working together with DRP to create a better Downtown.
From Dave Piches:

"Right after Wendy Gerig became the Chamber CEO, in the early 1990's, she recognized the need for revitalization in our Downtown and Old Town, and she orchestrated the beginning of the Chamber Revitalization Committee—which continued for about 15 years as the primary venue for dialogue and planning between the City and the Chamber and interested merchants and property owners for making positive changes in Downtown Roseville. This Committee and the City created a Facade Grant program for property owners in Downtown and Old town, funded by Redevelopment funds.  In addition, the Chamber's Revitalization Committee created and financed a Historic Plaque program that memorialized buildings that had been improved in the downtown. 
When this committee was replaced by the Downtown Roseville Partnership, Wendy continued her advocacy for Downtown Roseville as an active participant in the City's Revitalization and Specific Plan committees.  The energy and attention that the Chamber brought to the downtown resulted in the instigation of three streetscape renovation projects—Vernon Streetscape, Historic Roseville Streetscape and the Riverside Streetscape.  These projects represented the big kick-off to making things happen in Downtown Roseville, and much of this has been the result of Wendy's vision and hard work.  Thank you, Wendy."
Welcome, Rana Ghadban!

The Downtown Roseville Partnership would like to welcome the new CEO for the Chamber, Rana Ghadban. Ghadban has served as CEO/President of the Hollywood, Simi Valley and Calabasas Chambers of Commerce. We are looking forward to hearing all of your insight and looking forward to experiencing the leadership you will provide as the new CEO of the Roseville Chamber of Commerce. 

Learn more about Rana's background in this Roseville Today article.