Downtown Roseville Holiday 2021 Gift Guide
in
Information, Businesses, & Events
---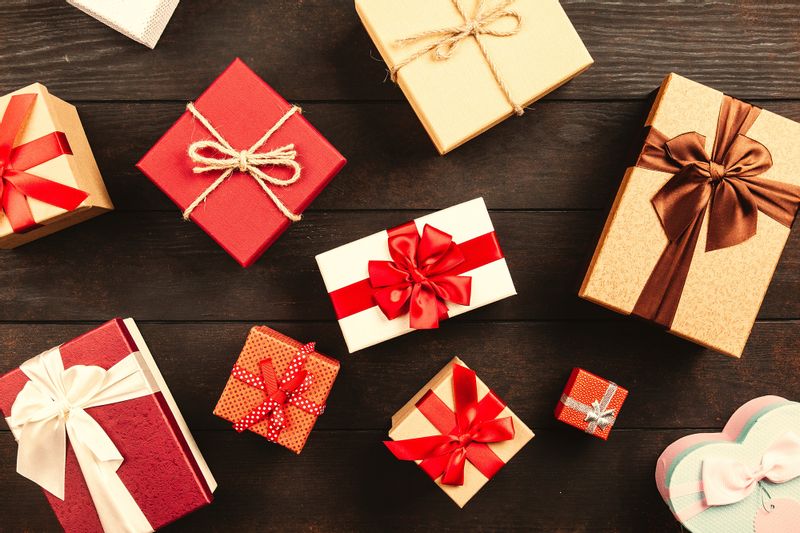 'Tis the season of giving! Shop now for the best selection of gifts for those who made your nice list this year. And don't forget, Small Business Saturday is on November 27th! Shop small and support Downtown Roseville's businesses this holiday season. To get you started, below are some general ideas on where you can find gifts for those special people in your life! 
For the Fabulous Fashionista 
Threads Clothing Exchange is the place to go for fashion. They have many new-with-tag and like-new items in stock. They also stock many popular brands such as Free People and Levi's. You may even find luxury brands here! Don't miss their vintage clothing section where you will discover many one-of-a-kind pieces and also their handmade jewelry from local artisans!  
For the One Who Loves Bling 
Master Jewelers has a sparkling selection of fine jewelry. Find the most beautiful gold, silver, and diamond pieces at competitive prices. They also offer custom work for those who want to take it up a notch and purchase one-of-a-kind, unique pieces.  
For the Sentimental Soul  
Frame a hand-drawn illustration or photograph at Noel Flynn Gallery & Frame Factory for that special someone who appreciates priceless gifts from the heart. They also frame memorabilia in case you got your hands on a rare collector's item you would like to protect and gift!  
For the Lover of On-Trend Decor 
You'll find lots of Insta-worthy pieces at Terra Cottage. This homey store gives off a modern vintage vibe, which is definitely of-the-moment. You can find many items with inspiring quotes and catchy phrases that will bring smiles to your recipients' faces. Also, while you are there, don't forget to browse their equally-amazing clothing collection!  
For the Lover of All Things Handmade  
We don't know what wonders you will find at Sparrow 5, but we know you won't find any cookie-cutter items! Everything in their shop is hand-crafted by local artists. The store is truly a feast for the eyes and the items make perfect gifts for those who like to "stay weird".  
For the Lover of All Things Vintage and Antique 
If you have a loved one who appreciates the beauty of old items, often with stories behind them, then look no further than Tumbleweed and Company. They have a large warehouse on 517 Vernon Street where you will find authentic vintage offerings including furniture to fill a space and paintings to dress up your walls.   
For Cyclists, Both Avid and Occasional 
There are some who bike for fun and others who prefer to travel on two wheels. Whatever the case, Roseville Cyclery is one of the best bicycle shops in the area for all your cycling needs. Is gifting a bike out of your budget? They also sell lots of bike accessories such as helmets for safety and gloves to make rides more comfortable.  
For the Artist or Fine Arts Aficionado  
Visit Blue Line Arts with the artist and/or art-lover you know. They have many interesting exhibitions that inspire and interact. Then offer to pay for an annual membership so they can reap the benefits of becoming a member of Blue Line Arts! Also, don't forget Blue Line Arts' Art Bazaar takes place on November 19th-20th. This is where you can pick up some handmade gifts!  
For those who Adore the Performing Arts 
If you know someone who loves Broadway, musicals, and theater performances, then gift them tickets to see at show at Roseville Theatre Arts Academy! In addition to a Christmas spectacular, a champagne gala, and several other great productions, they have a holiday celebration performance coming up on December 18th. We expect more performance tickets to be listed soon. Keep an eye out on their social media or on this page here! 
For the Budding or Seasoned Musician 
The Strum Shop specializes in the sale of string instruments such as guitars, banjos, and ukuleles. But they also sell other instruments such as violins, keyboards, and drums. Additionally, you can find a great selection of music books and accessories. Along with The School of Rock, they also offer lessons in a variety of instruments for those who would like to learn to play!  
For the Ferocious Foodie  
Take them out for an amazing meal at one (or more) of our Downtown restaurants! Many, such as 105 Noshery and The Monk's Cellar, also offer gift cards so your recipient can stop by anytime they want!  
Downtown Roseville enewsletter sign-up