Al Mabe Wins PRL Director's Award
in
News & Press
---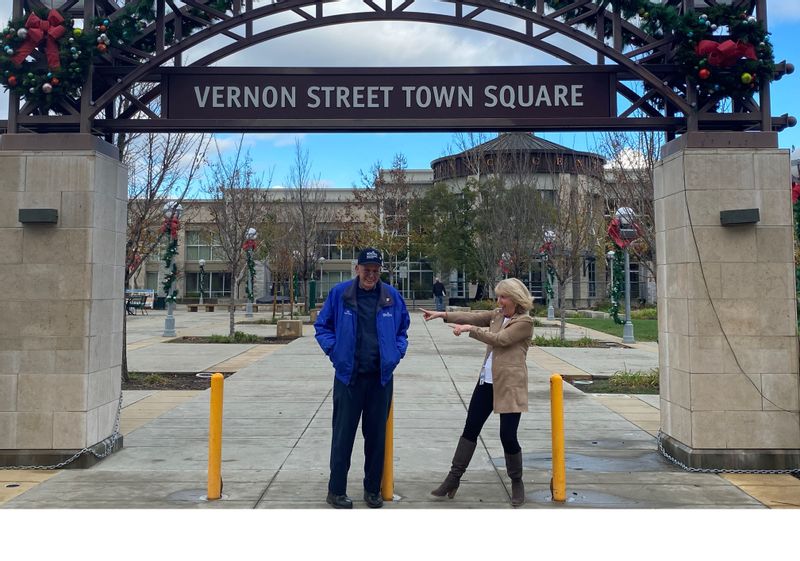 You may not know who Al Mabe is, but if you drive through downtown Roseville you've definitely seen his work and how it helps the Vernon Street Town Square shine. 
Al is a Parks Maintenance worker who has been employed with the city over the past 17 years. The 75-year-old takes pride in what he does and employees have definitely taken notice by nominating him for the Parks, Recreation & Libraries (PRL) Director's Award. The Award is given out twice a year and recognizes individuals and/or teams who amplify the 5 pillars of PRL culture: Take Pride, Be Creative, Always Improving, Work as a Team and Make it Fun. "We had a lot of great nominations this year," says Director of Parks, Recreation & Libraries Jill Geller. "Al's nomination stood out because he exemplifies our "take pride" pillar. It's clear to everyone that he takes pride in the work he does every day."
According to his nomination, "Al sets the standard for work ethic and customer service within the Parks Maintenance Division. His joyful and helpful attitude at Town Square makes the city look good to its citizens." 
Al doesn't like to be in the spotlight, "I'm not sure why I got the award. I am just doing my job," he says. His modesty and hard work have an impact on those who have seen him out in the Town Square almost every day since he returned from being reassigned. 
Employees throughout the city have taken notice. One employee in another department even took the time to send an email after noticing his return, "Not sure whose decision it was to have Al return to provide maintenance to the Civic Center Grounds, but thank you for this wise decision. In the first few days after Al's return, I can see a difference." 
If you see Al in the Town Square please thank him for his work and congratulate him on his award! 


Source: City of Roseville