Downtown Roseville Happenings to Look Forward to in 2022
in
Information, Businesses, & Events
---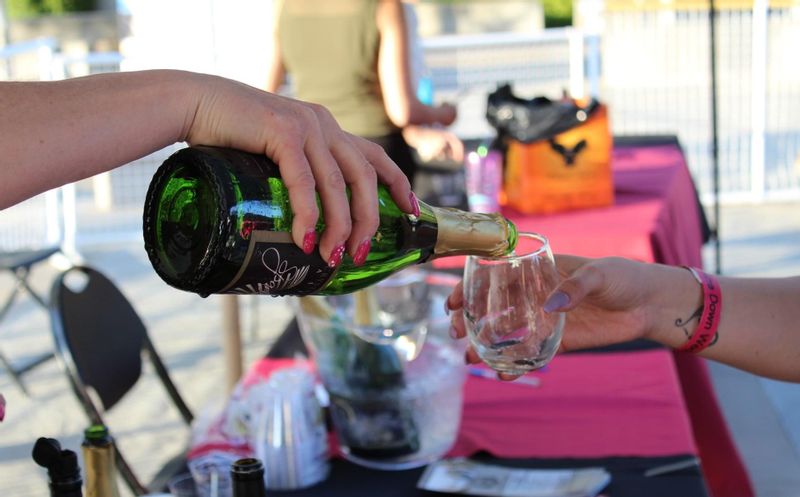 Happy New Year! We are thrilled to announce the following business updates and upcoming events in Downtown Roseville. Please visit our social media, sign up for our e-newsletter, or visit our website for any additional updates that may happen in the future! 
Downtown Roseville Businesses  


105 Noshery | 105 Vernon Street 
Check out their new cocktail menu! You'll find seasonal smashes and favorites such as mimosas with your choice of 4 different fruity flavors.  
Bounty Hunters Café | 406 Vernon Street 
We spy a new logo and new signage! They have also announced on social media that there will be exciting new changes for the new year. Check back later for updates. 
Terra Cottage Collective | 426 Vernon Street 
Their annual anniversary event is happening right around the corner on February 6th. Expect great deals, gifts with purchase, and fun raffle prizes!  
Live Music  
Don't miss the amazing line-up of artists performing at Goldfield Trading Post, 105 Noshery, and The Fig Tree. There's something for everyone! 
Upcoming Events  


Food Truck Mania | Vernon Street Town Square 
March 10th, April 14th | 4-7pm 
Savor food from a variety of local eateries! March's participating restaurants have been confirmed and includes Kado's Asian Grill, Outlaw Cuisine, Gyro Stop, Ahuevo Foods, and Wing Mahal.  
Wine Down Wednesday | Vernon Street Town Square 

April 13th – May 18th | 5:30 - 7:30pm 
It's back! Do a bit of wine tasting while listening to great live music. Vendors will also be on site to sell wine-related merchandise.  
Comedy Night with Mike E. Winfield | Roseville Theater at 241 Vernon Street 
April 22nd | 8pm  
Be prepared to laugh your socks off at this event featuring actor and comedian Mike E. Winfield. Mike has appeared in popular TV shows such as NBC's The Office and Comedy Rodeo on Netflix. Ticket sales begin on March 1st. 
90s Fun Run | Vernon Street Town Square 
May 1st | 9am  
Feeling nostalgic about the 90s and want to stay on track with your fitness resolutions? Then this run is perfect for you! Runners are encouraged to dress up in attire that represents the 90s. Registration begins on February 1st.  
Friday Night Flicks | Vernon Street Town Square 
April 22nd and May 20th | 8pm 
Enjoy a great movie under the stars! Two movies have already been confirmed: Jungle Cruise on April 22nd and High School Musical on May 20th.  
Downtown Roseville enewsletter sign-up 
Featured image credit: City of Roseville Parks & Rec