5 Ways to Melt Away Stress in Downtown Roseville
in
Information, Businesses, & Events
---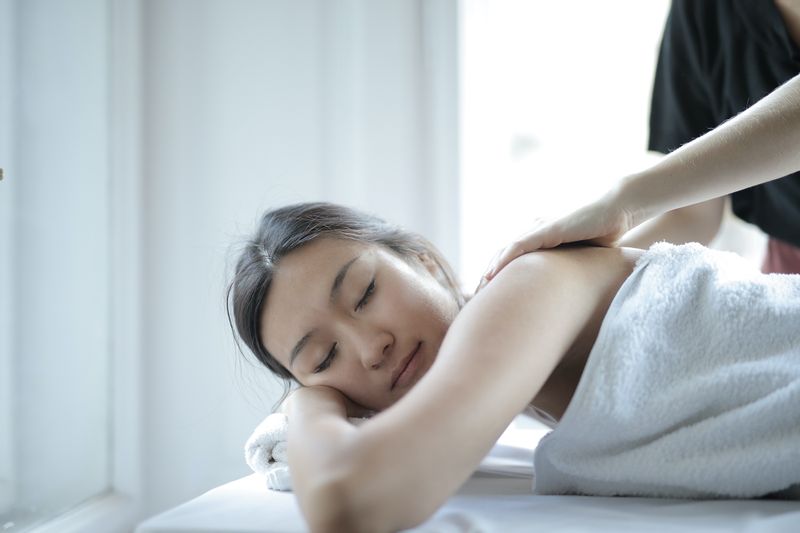 Many people resolve to reduce their stress at the beginning of the year, so if you're one of those people, then now is a good time to self-reflect on your progress. We believe you should always be mindful of reducing stress year-round, but since April is Stress Awareness Month, it is even more fitting to do so. Here's how you can put your mind at ease and feel refreshed in Downtown Roseville! 

Get Your Taxes Done by 4/18  
Did you procrastinate on your taxes? Stop stressing and call Carlson Tax to take care of it for you. They've been in business since 2001 and offer professional services such as tax preparation, tax planning, accounting services, and more.  


Wine Down on Wednesdays 
Make it a weekly Spring ritual to attend Wine Down Wednesday at Vernon Street Town Square. There's nothing like sipping a glass of wine and unwinding with live music! It's all happening every Wednesday from April 13th to May 18th!  


Relieve Tension from Your Mind and Body  
If you're feeling knots in your joints or muscles, visit a massage therapist or chiropractor in Downtown Roseville. We suggest Amy at Amy Webb Spa (located inside Replenish Spa) for a soothing massage and Dr. Steve Funk for your chiropractic needs.  
In need of something more? Open your mind to Eastern medicine and discover the healing power of Jin Shin Jyutsu and Reiki at Body & Soul Therapies. Try anxiety and stress removal via pressure point stimulation at Village Acupuncture and East West Acupuncture.  


Reveal Radiant Skin   
Stress can wreak havoc on the skin (and cause even more stress in the process). The solution? A facial or skin treatment at a certified esthetician! Try a skincare experience at Replenish Spa. They offer many treatment options – from facials and body treatments to more intense skin treatments such as microdermabrasion and chemical peels.  


Don't Skip Leg Day 
Working out may not sound very relaxing but trust us when we say it's connected. Many people neglect exercise because they either feel too tired or can't seem to make any time in their schedule for it. But did you know that lack of exercise may be contributing to your exhaustion and stress?  
It may be difficult to get up and just do it and commit to regular exercise. That's where a fitness coach like Jessica Winkelhausen at Winks Fitness can help. She believes the mind and body are connected and encourages a healthy lifestyle by motivating her clients to not only be active, but also to think positively.  
Downtown Roseville enewsletter sign-up