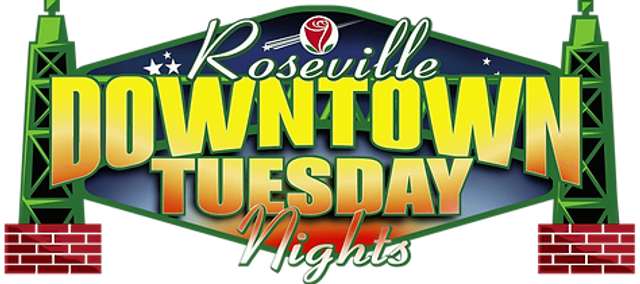 Description
Downtown Tuesday Nights are BACK! This special summer event has been voted as the best event in the area by the public for consecutive years. And you'll see why.
Join us every Tuesday until 7/26 for live music, food, activities for kids, vendors, a classic car display, and more!
This year's live music lineup will feature:
June 7th - Riff Raff (AC/DC tribute band)
June 14th - Blackwater (A Sacramento-based country band)
June 21st - CCsegeR (Bob Seger & CCR tribute band)
June 28th - CherryBomb (John Mellencamp tribute band)
July 5th - Power Play (Powerful dance hits that will get you moving!)
July 12th - Southbound (Southern rock in the likes of Lynyrd Skynyrd, Allman Brothers, Marshall Tucker)
July 19th - Kenny Feidler (Cowboy songs & rock n' roll)
July 26th - Golden Cadillacs (Original music!)
>> Please visit the Downtown Roseville Events website for more information and email [email protected] with any questions about this event.

Vernon Street Town Square
5:30 PM PDT
to 9:00 PM PDT
Private:No
RSVP Required:No
Accept Registration Online:No