14th Annual Hot Pink Fun Run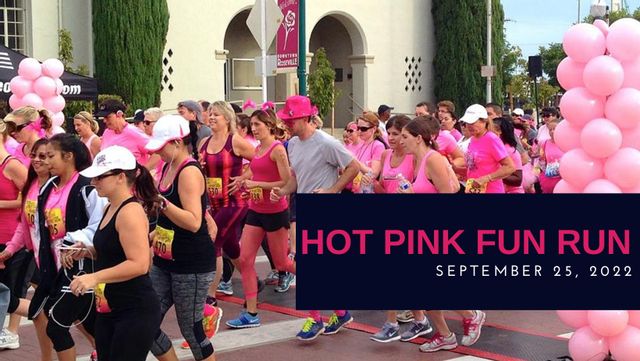 Description
The Placer Breast Cancer Foundation is excited to be putting on the Hot Pink Fun Run this year…with a twist! This year we will again be holding the Hot Pink Bubbles & Brews Fun Run!

What's Back?
This year all participants will be receiving: a tech shirt, pancakes, and either a beer or a mimosa (your choice!). Of course, our younger participants will be receiving an appropriate beverage of their own! In addition, the routes have changed slightly.

In addition, for those of you who aren't runners we are offering an opportunity to support the Foundation and enjoy the pancakes and beverages with a $20 donation.

Pancakes will be cooked for us by our wonderful long-time supporters, the Roseville Firefighters with Roseville Firefighters Local 1592!

Where Do the Funds Go?
All proceeds still benefit the Placer Breast Cancer Foundation, a local non-profit that raises monies to fund breast cancer research, education, and community outreach!


LEARN MORE AND REGISTER HERE >>


Vernon Street Town Square
311 Vernon St, Roseville, CA 95678
7:30 AM PDT
to 11:00 AM PDT
RSVP Required