What's Happening in Downtown Roseville in 2023
---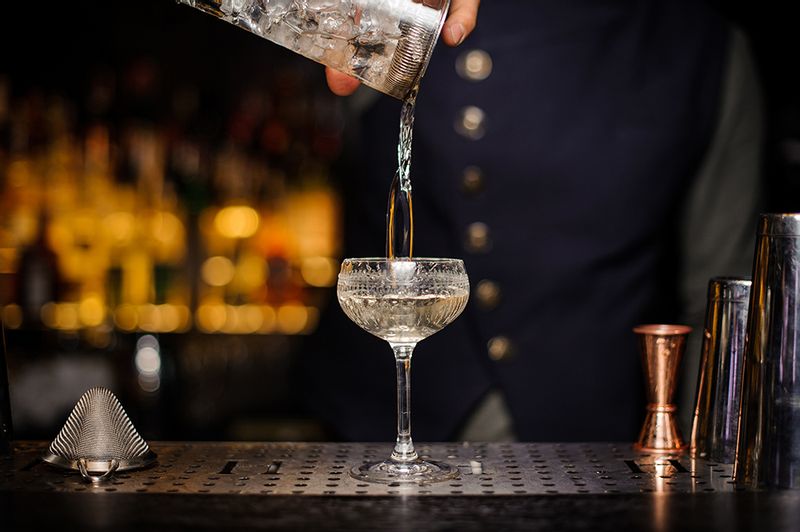 You may have noticed quite a bit of construction and movement going on in Downtown Roseville. That's right, our Downtown is growing! And we're here to fill you in and spread the excitement about everything that's coming up in the new year. 
 
Daniello's Speakeasy and Steakhouse – Opening Soon! 
229 Vernon Street 
Located behind the façade of a penny candy store, Daniello's is slated to be Downtown's hidden gem. And it's meant to be that way. It's an original concept brought to life by restaurant owner Michael McDermott, who also owns The Place Italian Restaurant next door.  
True to the theme, guests will need a secret passphrase to enter the bar through its hidden entrance. Daniello's will be reservation-only and will feature a bar downstairs and a steakhouse upstairs. We think Daniello's will surely add a unique experience to the area! 
 
Vernon Street Dining Room 
105 Vernon Street 
It was surprising news to learn that one of Downtown's most popular spots, 105 Noshery, closed its doors last month. However, owners Lisa and Randy Peters have created the Vernon Street Dining Room in its place. This space will now be a venue for private and public events and will serve as a gathering place for the community. They will also host monthly themed dinners and bi-monthly family-style dinners for the public.  
Additionally, they are introducing the Vernon Street Dining Room Market, where shoppers can purchase food and beverages to take home and enjoy. 
More news and updates are set to come, so be sure to follow Randy Peters and DRP on social media and subscribe to the DRP newsletter.  
 
The Fig Tree Coffee Relocated Across the Street  
217 Vernon Street 
In case you haven't heard, The Fig Tree has recently moved into a larger space across the street from its original location. The space was previously home to A Part Café and has been remodeled into a more spacious version of the cozy Fig Tree we love.  
New Signage for Mike's Bikes (and New Location!) 
404 Vernon Street 
Check out the new signage for Mike's Bikes and head inside to shop their wide selection of electric, road, mountain, fitness, and kid's bikes.  
But that's not all – a larger Mike's Bikes will soon be opening at 201 Vernon Street. Construction is underway on the ground floor and there will be about 4,400 square feet of retail space.  
Growth Factory – Talent Pipeline Management  
316 Vernon Street., Ste. 100 (Roseville Venture Lab) 
If you are an entrepreneur or business owner, this may be of interest to you! 
The Roseville Area Chamber of Commerce, with the support of the City of Roseville, is excited to bring Talent Pipeline Management ® (TPM) to our local businesses. This employer ROI-focused, groundbreaking methodology utilizes supply chain management and brings together business, education, and workforce partners to address and sustain high-quality workforce needs.  
The first cohort launches in January 2023 and will focus on these industry sectors: healthcare, hospitality, construction & utilities, manufacturing, and technology.  
Learn more at the kickoff reception on December 15th, from 4:30 - 6:30pm at the Growth Factory (Roseville Venture Lab). Please RSVP to Haseeb Shiwary at [email protected]. 
Additional Developments for 2023 
200 Vernon Street 
Formerly Consolidated Communications, this two-story office building is set to begin renovations in early 2023. It will be made into a mixed-use development which will include ground floor commercial and office space, 12 residential units on the second floor, and a rooftop bar space (a first for Downtown Roseville!) 
The commercial space includes approximately 6,300 square feet of restaurant space, including a mezzanine and potentially 1,280 square feet of banquet space, and approximately 2,000 square feet of retail space fronting Vernon Street. 
 
129 Vernon Street 
Currently under construction is a new mixed-use four-story building including approximately 2,900 square feet of ground floor retail space fronting Vernon Street and 18 residential units. 
 
Read about additional Downtown Roseville developments here.  
Downtown Roseville enewsletter sign-up