Free WiFi Upgraded in Downtown Roseville
---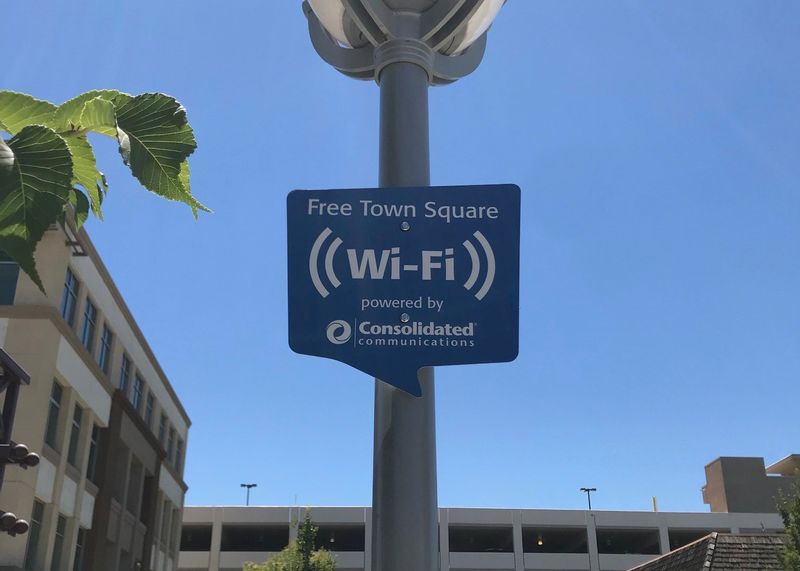 Downtown Roseville's free public WiFi just got a major boost! Courtesy of the City of Roseville and Consolidated Communications, visitors will now experience super fast speeds and excellent connectivity while browsing the internet within the coverage area. The new upgraded WiFi, branded as "Fidium Fiber WiFi", is essential to those shopping, dining, working, or visiting Downtown.
"More than 120,000 people attend over 125 events in Downtown Roseville every year. It's a fun place to be, with live music and arts venues, theaters, public murals and more than a dozen restaurants, said Melissa Anguiano, City of Roseville Economic Development Director. "The improved WiFi service will make Downtown Roseville an even more welcoming place to visit and do business."
"We are excited to share the fantastic WiFi service that Fidium customers love with the downtown community," said Ron Fischer, senior director of operations for Consolidated. "We've been hard at work upgrading our equipment and network throughout Northern California to benefit our residential and business customers. Now visitors to downtown Roseville can get a small taste of our all-fiber network while supporting our local businesses."
Below is the Downtown Roseville Fidium Fiber WiFi coverage map:
Head to Downtown Roseville during one of this summer's many events and experience Fidium Fiber internet for yourself!